The Twilight series of vampire movies – about people who must suck life out of others to feed the black hole at their own center — is just the latest pack of emotionally engaging fantasies that can give people a better handle on being filled with "spirit" — nothing foofy: think of "a spirited animal" — a quality of aliveness that organized religions haven't been able to match for over a century.  (No U.S. religion has been able to keep up with population growth since the 1800s.) 

 
But the most appealing movie franchises — Star Trek, Star Wars, the other Trek spin-offs, Tolkien, The Lion, the Witch and the Wardrobe, the Lord of the Rings, Harry Potter, Philip Pullman's popular trilogy (and pretty good first movie), Percy Jackson and the Olympians — add a dozen of your own favorites here — these stories have that lively "spirit" in them that has become as unlikely in regular churches as have relevant and thought-provoking messages.
 
Religious stories – perhaps especially those from the Bible-based religions — can't hold a candle to our newer and better fantasies.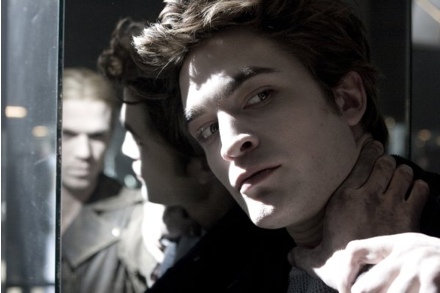 It this is hailed as another nail in the coffin of Religion, it's also a lesson to the rationalist scientists who think religion needs to be grounded in facts.
  It doesn't.  We're not "saved" — made more whole — by facts, either religious or scientific.  We need to live in relevant and fertile stories.  Facts may give you some temporarily interesting party talk, but fiction has better characters, costumes and plots.  It isn't about being factual; it's about being alive, imaginative, and ready-to-wear. 
 
There are two sciences that seem most aware of this.  The first is cosmology – think of Carl Sagan's 1980 "Cosmos."  It's still the most-viewed program from PBS.  And the second science that wraps its science in good stories is ethology – comparative animal behavior – which is helping us see that "our" story doesn't go back a mere 6,000 years.  It goes back billions and billions of years – we're all made of stardust – and on earth it goes back a couple billion years to the origins and slow, divergent evolutions of the wild array of life that's within and around us.  Both these sciences do have, we believe, factual bases.  But it isn't the facts that keep us warm and alive: it's the really good, mouth-dropping, awe-inspiring stories. 
 
The most picturesque illustration of people's hunger for and taste in stories I've seen this year came in the January 12th photo story of young, Palestinian people protesting Israel's continued brutality by dressing as the heroes whose spirit they wanted to carry into battle.  No, not the story of David and Goliath.  They painted themselves bright blue, and became happily, eagerly possessed by the noble and courageous spirit of the Na'vi, those imaginary people light-years and real years away, from a world we'd be willing to bet doesn't really exist anywhere. 
There's nothing "true" about it, except that it truly captures powerful images of good and moral people with a guiding sense of right and wrong, fair and unfair, who showed all the courage they needed to defeat the soulless corporate monsters that came to suck their planet dry and, hopefully, swat them like so much collateral garbage.  (Think of the U.S. invasion of Afghanistan, now being stoked with greedy salivation about the possibility that the country may have more than a trillion dollars worth of lithium in its soil.) 
The Na'vi, from the blockbuster movie "Avatar" – everyone near their age knew exactly what they were doing.
 
There is a yearning for good stories, soul- and spirit-enhancing stories that can make us feel more alive and engaged here and now rather than in some imagined elsewhere and later.  And though traditional religious stories can't hold a candle to the best novels and movies, religions are missing the key point unless they realize that people don't CARE whether stories are true.  They care whether they're fertile, engaging, relevant, inspiring — but not true.  I hope it's safe to say that almost 100% of the people inspired by films like "Avatar," Harry Potter" or "Twilight" know that none of the merely factual bits in the movie were true — and they'd be irritated at some fantasy fundamentalists who insisted that every word is true.

 
We're not saved by facts; we're saved by fictions into which we can imaginatively slip, if only for a few hours, and feel ourselves stirred to a quality of engaged life for which religions can only be nostalgic. 
The biggest – perhaps terminal – failure of organized (and most disorganized) religions today is NOT that they're not factually true.  We already know that!  But their failure is that they're not life-giving; they don't animate our spirit or give our mind and heart the kind of story that can honor, empower and challenge us. 
 Religions today aren't failing for scientific reasons.  They're failing for religious reasons.  "Religion" means "connection" or "reconnection" with a source of aliveness, meaning and purpose we haven't yet found for becoming more alive and authentic here and now – not elsewhere and later.  The best movies do this, and the large range of movies we think of at different times in our lives show that we're deeply polytheistic, or polyfantastic: we house many spirits, and have no trouble juggling them.  As long as they're inspiring, engaging and useful, they're welcome. 
 They're as true as the best religious stories, which is to say they show us images of things that never happened, but that always ARE: in us, with us, crying out from our spirits yearning to breathe free. 
For most people, it's been a long time since "religion" knew how to communicate with our spirits.